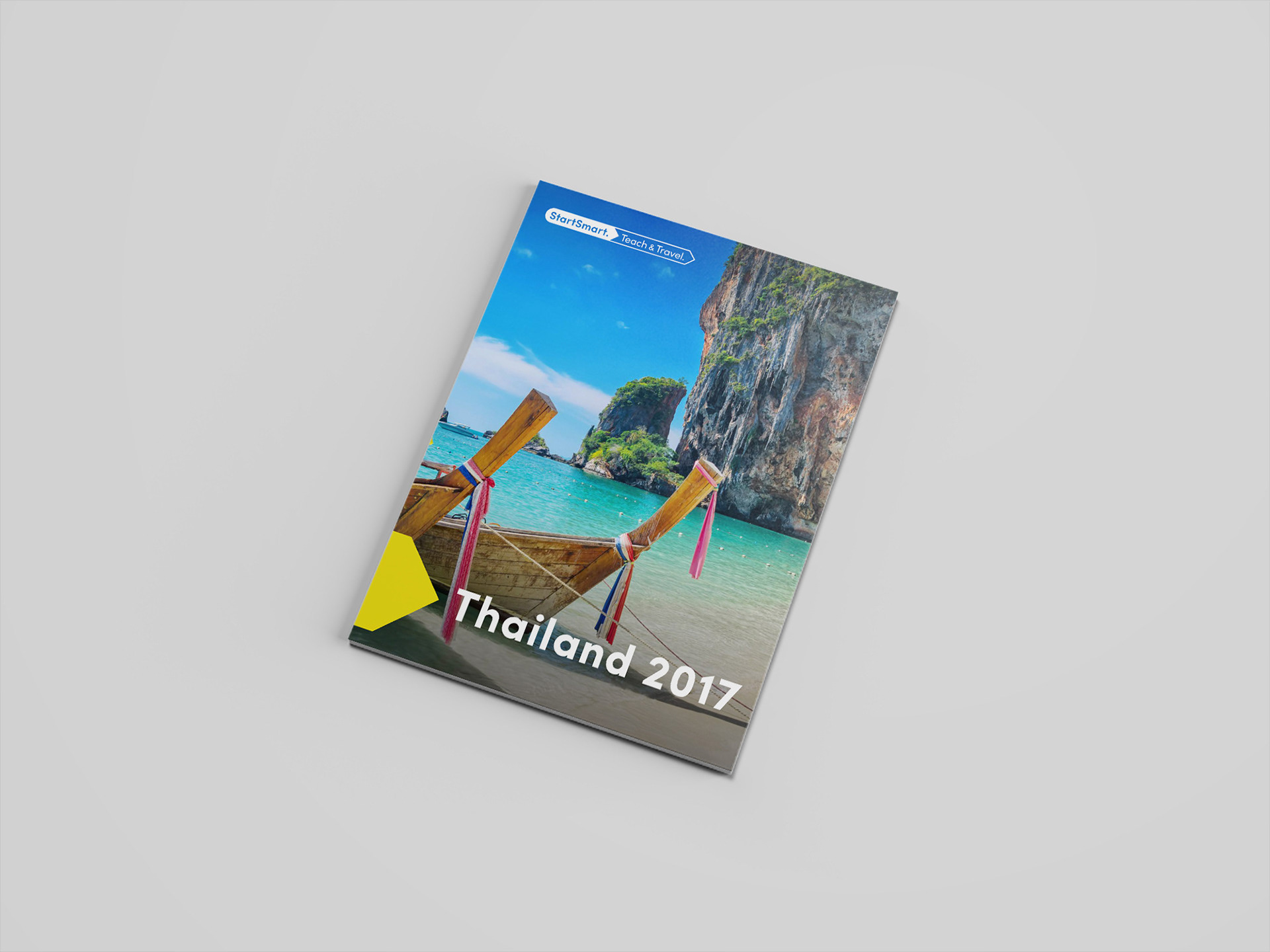 Introduction
StartSmart is a new teacher recruitment company that looks for native English speakers to send to different parts in Asia to teach. The owners with many years experience teaching and recruiting decided to establish themselves with a new brand to separate themselves from their partners across Asia. Needing a new visual identity, website, print material and an HR management database app, me and a small team which I art directed and helped with the design, worked together to create .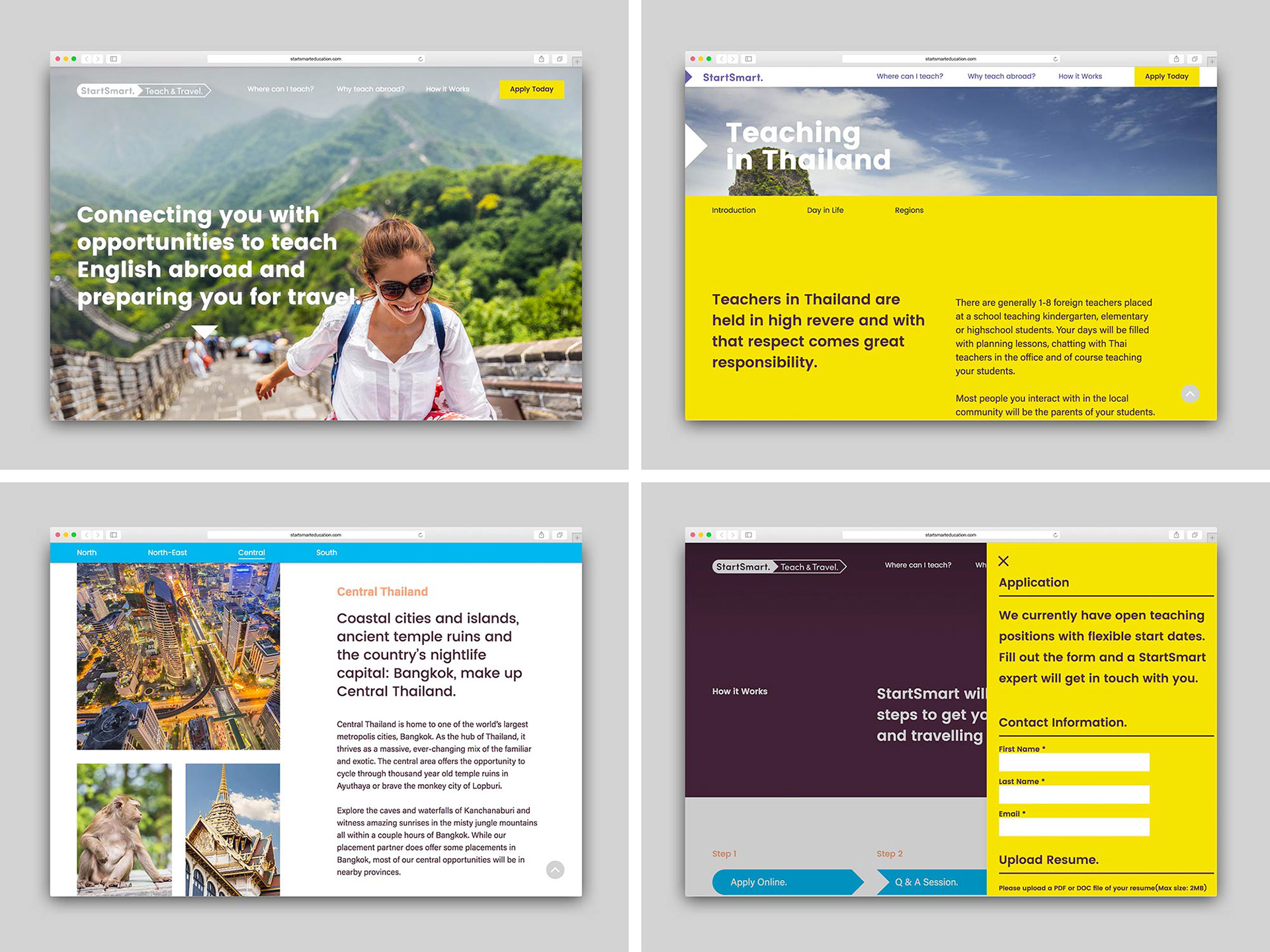 Branding
The StartSmart brand aims to be clear, straightforward and fun. The main service the company aims to provide is helping you secure a teaching position and giving all the key insights for international travel. This emblem logo with it's simple, geometric shapes and typeface is instantly iconic and brings together the two core aspects of the company, teaching and travelling. The StartSmart emblem is a simple representation of a pencil, which is a fundamental tool of education, and this is connected to the travel arrow you often see used for signposts.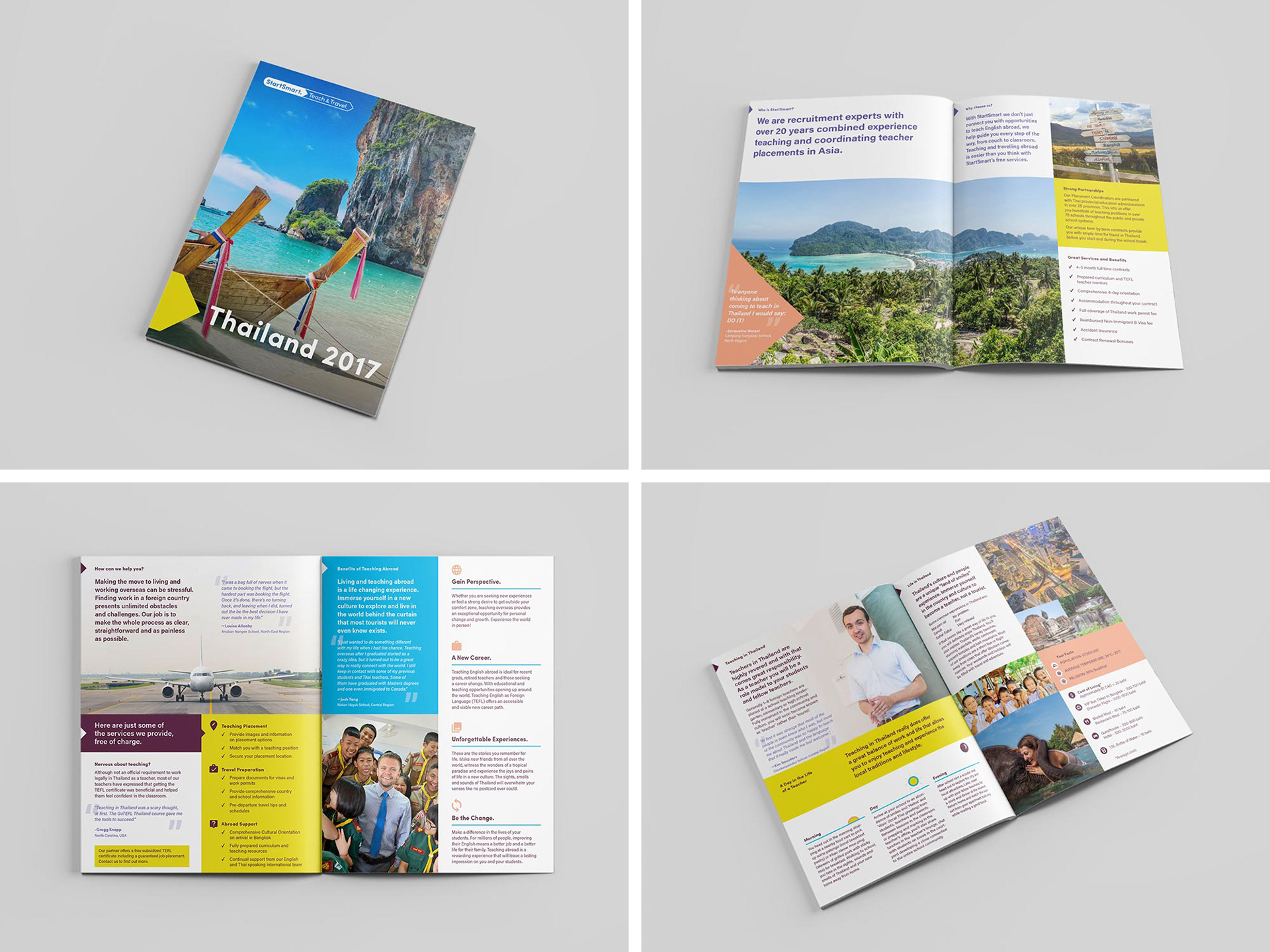 Website and Brochure
The StartSmart website and brochure expresses the brands aim to be clear, straightforward and fun. With bright photos and a fun vibrant colour palette, you get the key information needed to get you started on your journey. With the majority of their target audience recent university grads, the site needed to be extremely mobile friendly, and easily scannable for desktop. The heavy use of large, bright and strong imagery and colour is needed to leave a bold, positive brand impression, that will easily separate them from their competition whose web and brochure content is inundated with content and lack of clear brand consistency.